25% OFF
Add umami flavor to any dish. Replace MSG. Health benefits with no sleepy crash.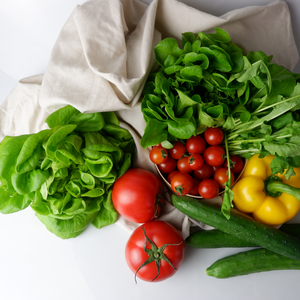 Check out the new options available to you that's made specifically for recipes!
Nutritious, Delicious, and Guaranteed Fresh
No pesticides and harmful fertilizers.
Also available in supermarkets
Great for green juices and salad. Super high quality. Made me feel better about my health. Love all their products.

Tzarina B.
The service is fabulous. Easy to order, the delivery is on time and the product is very fresh. Thank you :)

Czarina T.
Everyday I had this miraculous product to whatever I'm eating - sandwiches, pastas, even oatmeal. It is amazing!

Kris T.
This is really the best arugula for me. You know it's high quality because of the taste (crisp & herby) and it can last a really long time without wilting (if stored properly). I still wish it comes in a smaller pack though. 150g is hefty for 1 person so it's been a struggle to finish an entire bag for a week.

Keslie F.
Service is great, and the produce is beautiful. Will likely order weekly and will email when we determine how much we need.

Claire M.